Manual Machining Videos & more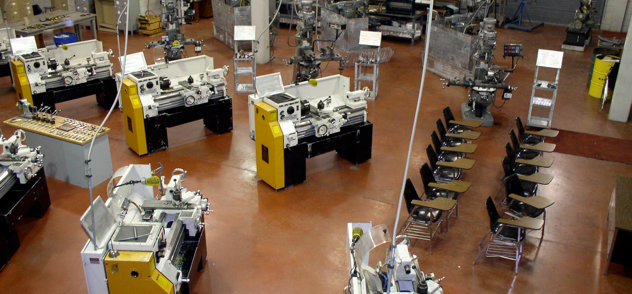 The Lathe & Milling Machine Parts Description can be used to familiarize yourself with the various names of Lathe & Milling Machine Parts. They will be on the Final Exam.
The Pencil Holder Machining Instructions can be used to to familiarize yourself with the machining order and machining details. Reading ahead of the machining process will help to speed things up and help you finish your project on time.
The Machinery's Handbook is also available to view. This handbook is very useful for Engineers and Machinist. It includes machining standards used in industry, important information on gears and other topics. Homework will be assigned to you to give you experience in utilizing the Machinery's Handbook.
The Final Grade for the lab will consist of a final exam which will include questions on the machining process learned during the machining of your project both on the lathe and mill, questions on gear and other calculations coming from the homework assignment, identification of the lathe and mill parts, cutting tool identification and from your project grade.